Evidence that the short period signal from the 2004 Sumatra-Andaman earthquake is predominantly direct P-wave energy
Anthony Lomax

March 2005

Appendix to:

Rapid estimation of faulting extent for large earthquakes by locating the end of rupture: application to the 2004, Mw=9.0 South Asia mega-thrust

Each of the following figures show 1-sec Gaussian filtered BHZ component seismograms at a single station from a large aftershock (M=7.5, 2004 Dec 26 04:21, upper trace) and from the 2004 Dec 26 mainshock (lower trace). Also shown are the predicted P-group arrivals (green) and S-group arrivals (red) for the corresponding hypocenter.


Note that there is little or no signal from later phases (PcP, PP, S, etc) visible above the level of the P coda for the aftershock. This provided evidence that the 1-sec Gaussian filtered traces from the mainshock show energy primarily from the direct P arrival. Consequently we can interpret the end of the 1-sec signal as direct P energy radiated from the area of termination of rupture of the mainshock.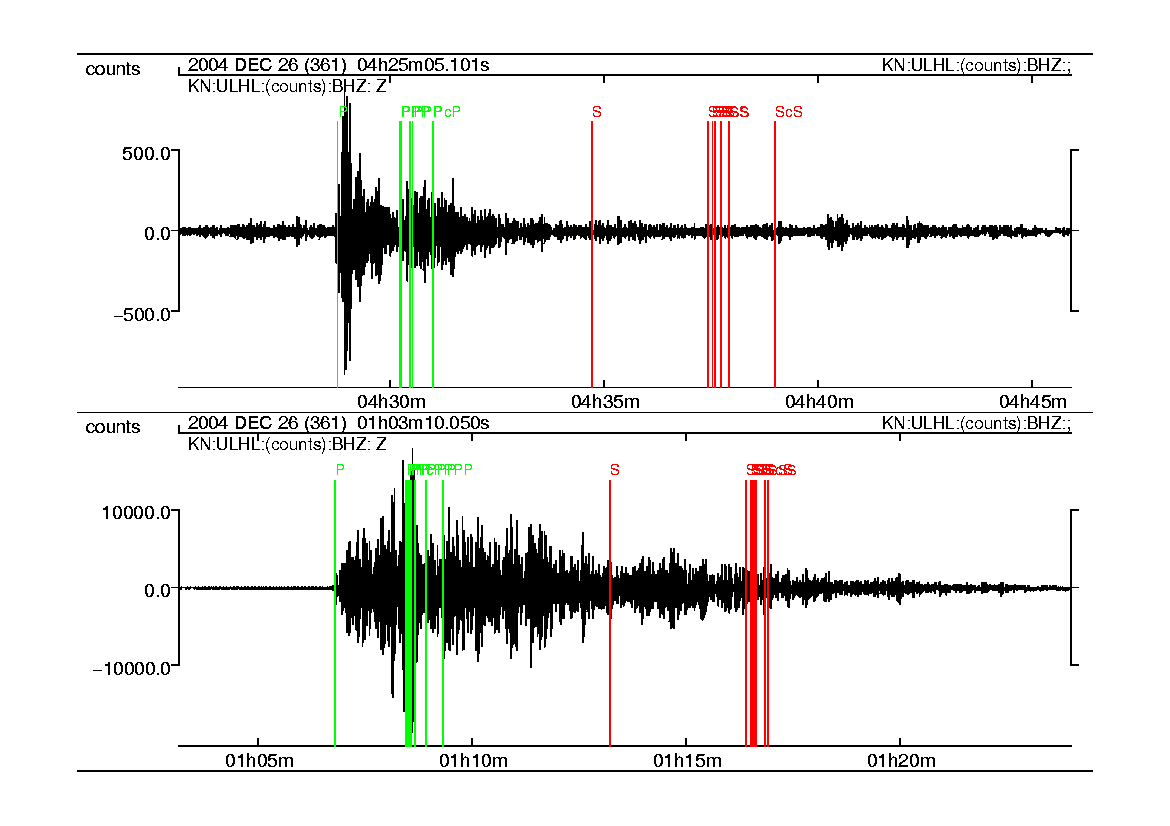 Anthony Lomax, Anthony Lomax Scientific Software, Mouans-Sartoux, France, anthony@alomax.net, www.alomax.net